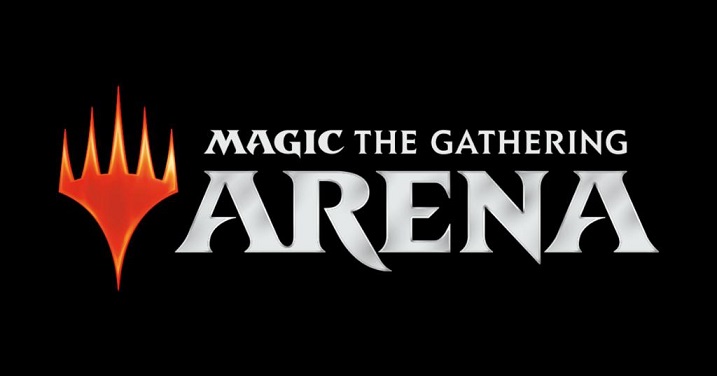 September 17th, 2017 at 9:25 pm -
A última tentativa de Wizards of the Coast em um jogo de Magic: The Gathering, Magic Duels, que é free-to-play, levou uma vida curta mas problemática. Ainda é jogável na Steam, mas não receberá novas atualizações ou outros desenvolvimentos. Agora, a empresa tenta mais uma vez, com um novo jogo digital, o Magic: The Gathering Arena, que poderia ser configurado para continuar o legado da Magic Duels.
Isso é uma especulação da nossa parte, é claro, e não temos muito para continuar. O Tweet que anuncia o novo jogo não fornece muito além de um logotipo e confirmação da existência do jogo, mas é difícil imaginar um CCG digital sendo produzido em 2017 que não seria um título livre para jogar. Em qualquer caso, teremos que esperar um tempo para descobrir quaisquer detalhes; um anúncio completo do jogo acontecerá em um mês, no dia 7 de setembro às 1 p.m. PDT através do canal MTG Twitch.
Magic Duels teve seus altos e baixos, então eu aposto que Wizards of the Coast estará fazendo o melhor para não repetir os mesmos erros cometidos com o título anterior. Outra coisa a considerar é algum tipo de compensação na arena para os jogadores Duels que poderiam sentir-se deixados para trás. Normalmente, eu diria que uma empresa não deve a jogadores de um jogo "morto" qualquer coisa, mas cessa o desenvolvimento em um jogo e anuncia sua substituição – o que provavelmente usará o mesmo jogo para uma estrutura, neste caso Magic : The Gathering – logo depois pode levar a alguns sentimentos difíceis. E provavelmente mais do que alguns casos de "Eu gastei dinheiro no jogo anterior e você parou de apoiá-lo, então, por que eu deveria gastar dinheiro com esse?"
Link para se cadastrar no site: Magic The Gathering Arena